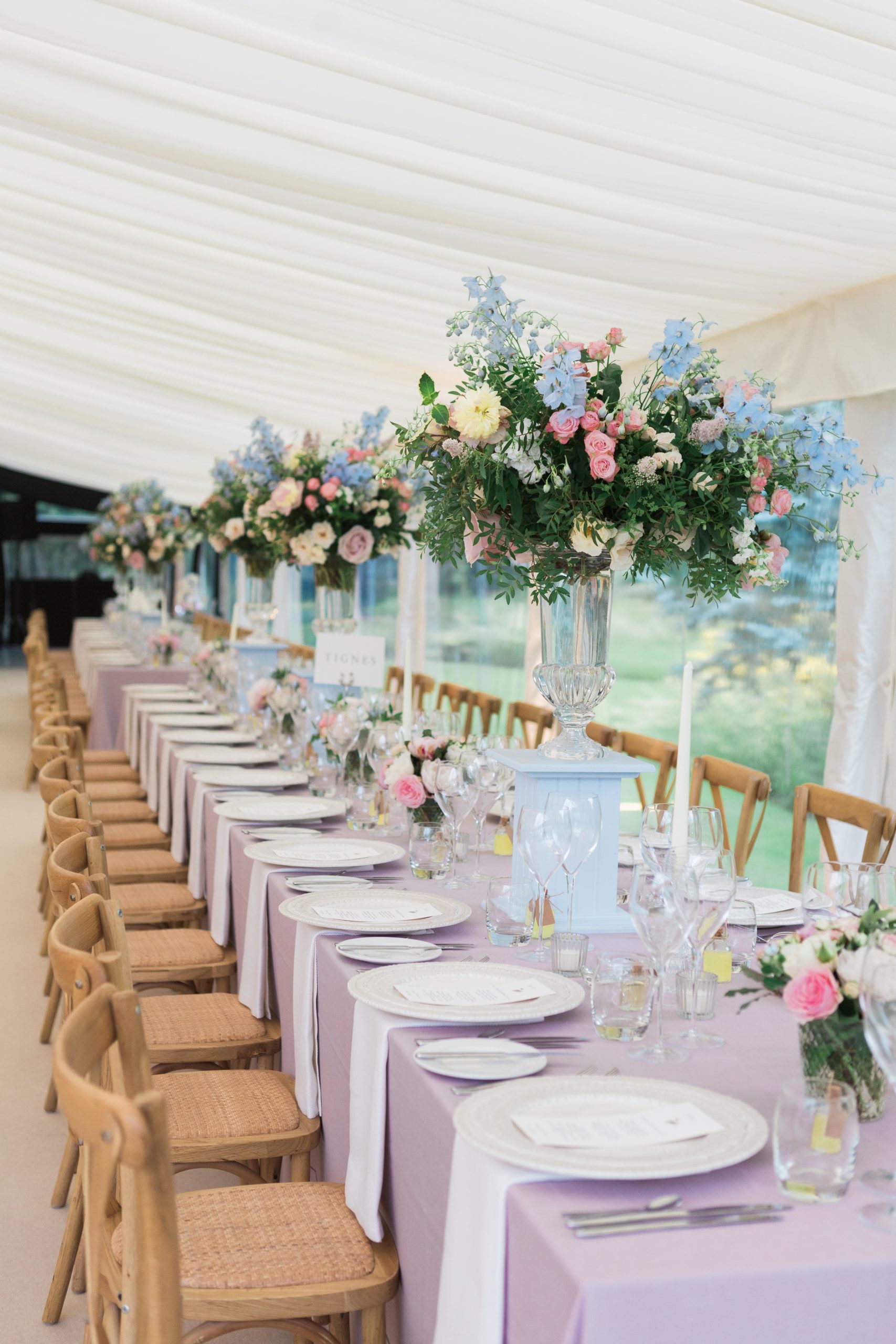 Date
12 Nov 2020
- 14 Nov 2020
Expired!
Marquee Decor
Marquees provide the ultimate blank canvas for floral installations. We're thrilled to be able to hold a two-day marquee decoration extravaganza in collaboration with award winning marquee company Good Intents . This market-leading workshop will be held in the glorious surroundings of Flanesford Priory, in the heart of the Wye Valley. 
Suitable for all skill sets, this course will go in to serious detail on the practicalities as well as the pretty. You'll have the benefit of the Good Intents team's expert advice on mechanics and good working practice including health and safety weight limits, pulley systems and loads more besides, plus Sabine's creative spark and floristry flair to help you take your marquee designs to the next level.
What To Expect?
Day One:
Arrive at Flanesford and get to know each other, before diving right in with the mechanics and possibilities that marquees can offer. This expert session will be led by the team from Good Intents. Prepare to get hand cramp from the amount of notes you'll be scribbling! 
We'll spend the rest of the day decorating (with a break for a well-earned and delicious lunch). Sabine will talk you through a series of foam free designs, both suspended and free-standing, but all on a suitably spectacular scale. 
Day Two:
After a good night's sleep, we'll be back in our beautifully flowered marquee to look at table design, focusing on elevated and low range concepts and arrangements. As well as the florals, we'll be looking at the marquee décor on a wider scale, to make sure you're able to fully transform the spaces you're working in. We'll be discussing layouts, linens, lighting, prop styling and more, before moving on to our final styling set up and photoshoot.
What's Included?
All flowers and materials necessary to create your designs.
Expert tuition from Sabine Darrall and one of the UK's leading marquee companies – Good Intents.
Delicious lunches and dinner on the first night served at Flanesford Priory.
The opportunity to take some stunning styled images for your portfolio.
Access to a private Facebook group for continued mentoring and advice from Sabine after the workshop is over.
Accommodation is available at Flanesford Priory if required. Please get in touch: [email protected] if you would like to stay.
"I love attending courses, I try and go on 3 or 4 a year, but yours really are the best I've been on so far.  So inspiring which is mainly down to your teaching style and creativity". Vic Clarke | Foxgloves and Glory